Excellent Divi plug-ins with business class support
We'll take your Divi website to the sky!
What is your next destination?
I have a (pre-sale) question
Talk to one of our pilots, they will help you with all your questions.
Frequently Asked Questions
You've got questions? We've got answers! Read all about it in our FAQ.
Need in-depth information for one of our products? Go and explore our plugin documentation.
Make your Divi website multilingual in seconds with Divi Auto Translate.
This groundbreaking plugin comes with 3 translation switcher modules and supports over 100 languages. Embrace the power of Divi combined with Google's Translation AI for a blazing fast multilingual experience.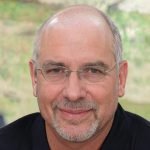 Flexible with great support
We have used the new version of this plugin recently for a website which needed multiple translations, and we found it to be very flexible. Also the support was superb.
Martin Jenssen – Divi Professional – 
Real automated translation
Thank you so much for creating this plugin! Very simple to use. Many languages to choose from and easy access in everything!
Brian Tronic – Tronic Web – 
Affordable solution
Our client wanted to serve a wide, international audience but did not have the funds for professional translations. This plugin was an excellent solution.
Dennis Verkerk
– Frontend Developer –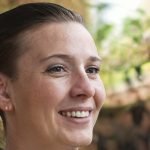 Quick and easy to set up!
We are using the plugin on 4 sites now without problems. Setting up just takes a minute or two, and after that it worked flawlessly for every language we selected.
Sarah Marks – NetCo Design – 
Wow, this is good
I set the plugin up for a Canadian site, translating from English to French, and it worked great. I had it working as I would want within less than an 10 minutes.
Alan H
– Verified customer – 
Really works as promised
I am actually quite amazed. It can even work with websites built on template. I am very grateful to support. Very kind and helpful.
Tomas
– Verified customer –