Make your Divi website multilingual in seconds with Divi Auto Multilingual. This groundbreaking plugin comes with 3 translation switcher modules and supports over 100 languages. Embrace the power of Divi combined with Google's Translation AI for a blazing fast multilingual experience.
Visualize your language switcher with UX friendly flags. Don't like the design? Simply upload your own!
Go for the classic dropdown switcher. It's very useful if you would like to offer a lot of options.
Probably the most elegant switcher. Change the abbreviations to anything you'd like.
Afrikaans
Albanian
Amharic
Arabic
Armenian
Azerbaijani
Basque
Belarusian
Bengali
Bosnian
Bulgarian
Catalan
Cebuano
Chichewa
Chinese
Corsican
Croatian
Czech
Danish
Dutch
English
Esperanto
Estonian
Filipino
Finnish
French
Frisian
Galician
Georgian
German
Greek
Gujarati
Haitian Creole
Hausa
Hawaiian
Hebrew
Hindi
Hmong
Hungarian
Icelandic
Igbo
Indonesian
Irish
Italian
Japanese
Javanese
Kannada
Kazakh
Khmer
Kinyarwanda
Korean
Kurdish (Kurmanji)
Kyrgyz
Lao
Latin
Latvian
Lithuanian
Luxembourgish
Macedonian
Malagasy
Malay
Malayalam
Maltese
Maori
Marathi
Mongolian
Myanmar (Burmese)
Nepali
Norwegian
Odia (Oriya)
Pashto
Persian
Polish
Portuguese
Punjabi
Romanian
Russian
Samoan
Scots Gaelic
Serbian
Sesotho
Shona
Sindhi
Sinhala
Slovak
Slovenian
Somali
Spanish
Sundanese
Swahili
Swedish
Tajik
Tamil
Tatar
Telugu
Thai
Turkish
Turkmen
Ukrainian
Urdu
Uyghur
Uzbek
Vietnamese
Welsh
Xhosa
Yiddish
Yoruba
Zulu
DIVI AUTO MULTILINGUAL
Plugin Features
Uses the power of Google AI
Comes with 3 Divi Modules
Translate without page reload
Translate your site in seconds
Blacklist unwanted translations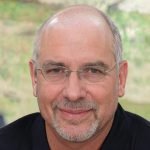 Flexible with great support
We have used the new version of this plugin recently for a website which needed multiple translations, and we found it to be very flexible. Also the support was superb.
Martin Jenssen
– Divi Professional – 
Real automated translation
Thank you so much for creating this plugin! Very simple to use. Many languages to choose from and easy access in everything!
Brian Tronic
– Tronic Web – 
Affordable solution
Our client wanted to serve a wide, international audience but did not have the funds for professional translations. This plugin was an excellent solution.
Dennis Verkerk
– Frontend Developer –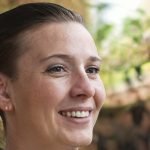 Quick and easy to set up!
We are using the plugin on 4 sites now without problems. Setting up just takes a minute or two, and after that it worked flawlessly for every language we selected.
Sarah Marks
– NetCo Design – 
Wow, this is good
I set the plugin up for a Canadian site, translating from English to French, and it worked great. I had it working as I would want within less than an 10 minutes.
Alan H
– Verified customer – 
Really works as promised
I am actually quite amazed. It can even work with websites built on template. I am very grateful to support. Very kind and helpful.
Tomas
– Verified customer – 
Yearly licences renew annually
14 day money back guarantee
Use on unlimited websites
14 day money back guarantee
Lifetime licences are a one-time payment
14 day money back guarantee
Use on unlimited websites
14 day money back guarantee
All products are covered by our 14-day money-back guarantee!
Frequently asked questions
Your Title Goes Here
Your content goes here. Edit or remove this text inline or in the module Content settings. You can also style every aspect of this content in the module Design settings and even apply custom CSS to this text in the module Advanced settings.
What is the quality of the translation?
We use Google's neural translations (AI) which are very accurate. For example statistical translation quality for Spanish to English is ranked at 6 out of 10, with 10 being a perfect translation. Human translators generally rank at 8.5 and Google's AI translations hit 8.3. Pretty impressive, isn't it?
The plugin can translate from and to any language. From and to English translations are tested to be the most accurate.
Can I manually edit translations (string translation)?
Yes, in the 'Custom String Editor' you can edit  certain words or sentences (strings) to your liking. This tool is only designed for minor adjustments, as the automatic translation is almost always perfect already.
What are the site/server requirements?
As long as you have the latest version of Divi installed, you are good to go! There are also no server requirements, the translations will be made on Google's servers.
Do I need to pay to use Google's AI API?
No, we provide the license for you. The automatic translations are free of charge, up to 50,000,000 (yes, fifty-million) translated pages per month. That's pretty much unlimited.
Is this plugin compatible with "XXX" plugin?
Divi Auto Translate is compatible with 98% of all WordPress plugins. Including WooCommerce, ACF, BodyCommerce and all products available on the Divi Marketplace.
Please note that you should not use Divi Auto Translate in combination with alternative translation solutions such as WPML.
How long does it take to set up?
It will take about 1 minute to install and configure the plugin. After that, just place a language switcher module wherever you want. It's that simple.
What if I don't like the product?
All our products are covered by our 14-day money-back guarantee. If you don't like the product, we will give you a refund. No questions asked.